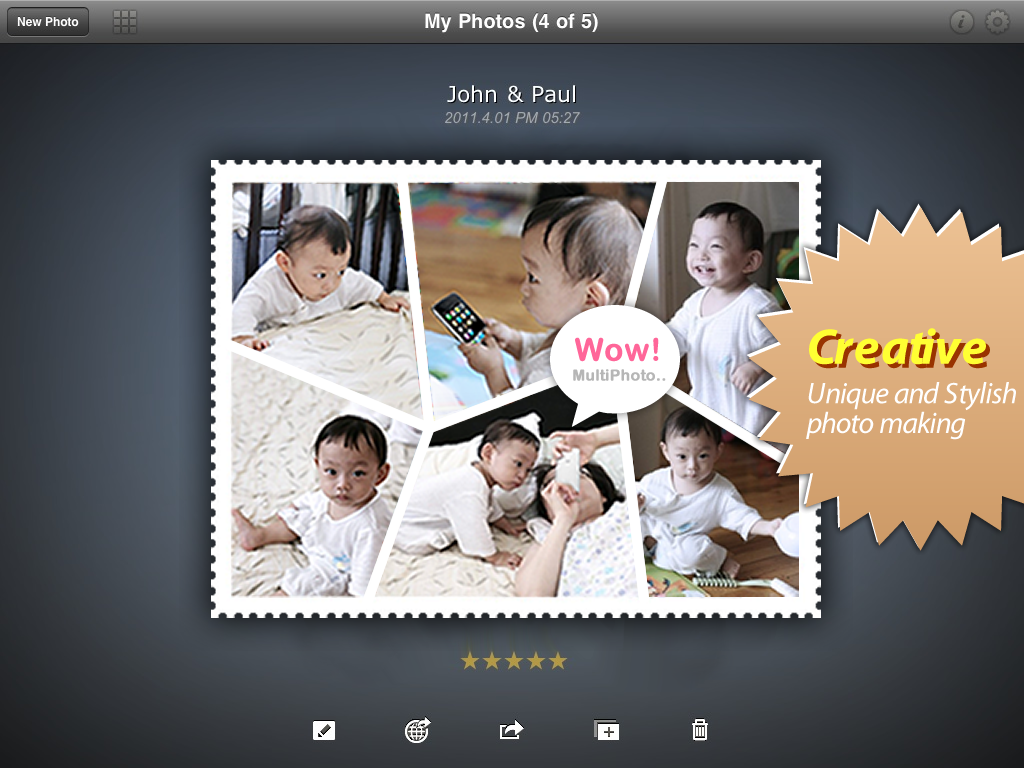 Follow simple steps to achieve a satisfying photo result
Import Photo8 different ways to load a photo

Load photos from album, paste, WiFi, map, Flickr,, picasa, and camera. (Camera is only available in iPad 2.)

Slide ModeSliding Photo

Simply choose a template using slide.

Shake Mode Shaking Photo

Shake iPad until desirable template.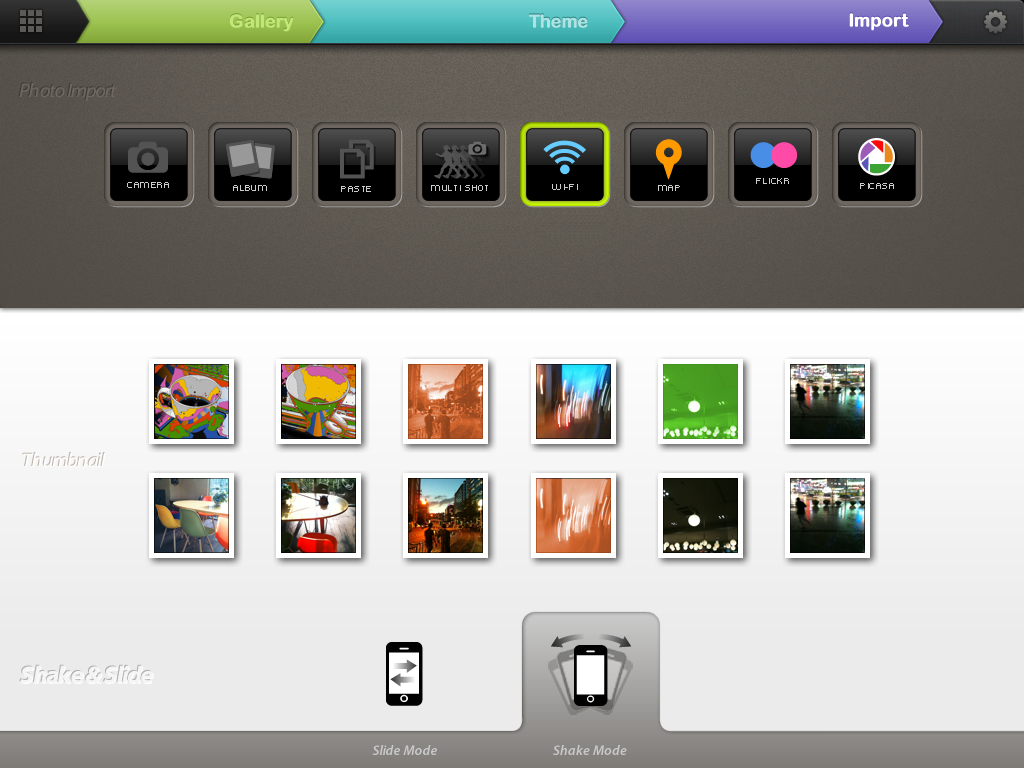 Save created photos in gallery
Various BackgroundsVarious Backgrounds

Create a special gallery with 8 different background styles.

Review Rating Star Rating

Give titles and star rates for fun photos.

Photo Info Photo Info

Theme, picture number, frame type, picture quality, pinking type, and date info available for photoshake users.
Create a unique and stylish photo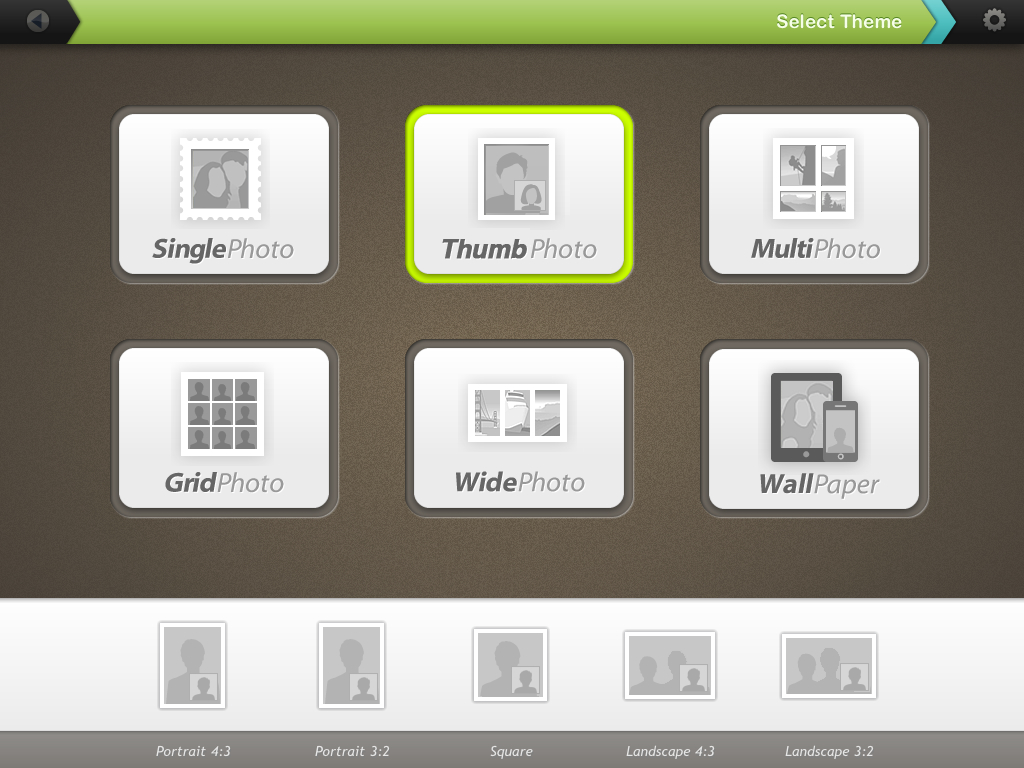 SinglePhoto Just for you

Apply various styles(effects) on a single photo to create a unique image.

WidePhoto For fun image

Create wide image in vertical/Horizontal. It's suitable theme for creating cartoon or recipes.
ThumbPhoto For capturing beautiful moments

Make PIP (Picture-In-Picture) style photo.

GridPhoto From multiple photos into one single image

Maximum 30 photos automatically arrange into one single image in tile style.
MultiPhoto For magical photo editing

Turn multiple photos magically into one single picture.

WallPaper For Apple mobile devices

Create wallpaper of capable resolution for iPad, iPhone 3, iPhone 4, and iPod touch.